Welcome to Summerfield Schools
Summerfield Schools is located in Petersburg, MI. Petersburg is a small community in western Monroe County. Summerfield Schools was consolidated in 1947.
Our Mission
Summerfield School District is dedicated to the concept that all students can learn in a safe, positive, stimulating and caring environment.
Friendly Reminders

Drop-off Zone
Students are not to be dropped off in front of the high school or elementary buildings in the morning. These areas are reserved for school buses only.

No Pets
No pets are allowed on school property or in school buildings at any time.

No Smoking
Summerfield schools employs a strict no-smoking policy in all buildings on school property as well as vehicles on school property and is enforced 24 hours a day, 7 days a week.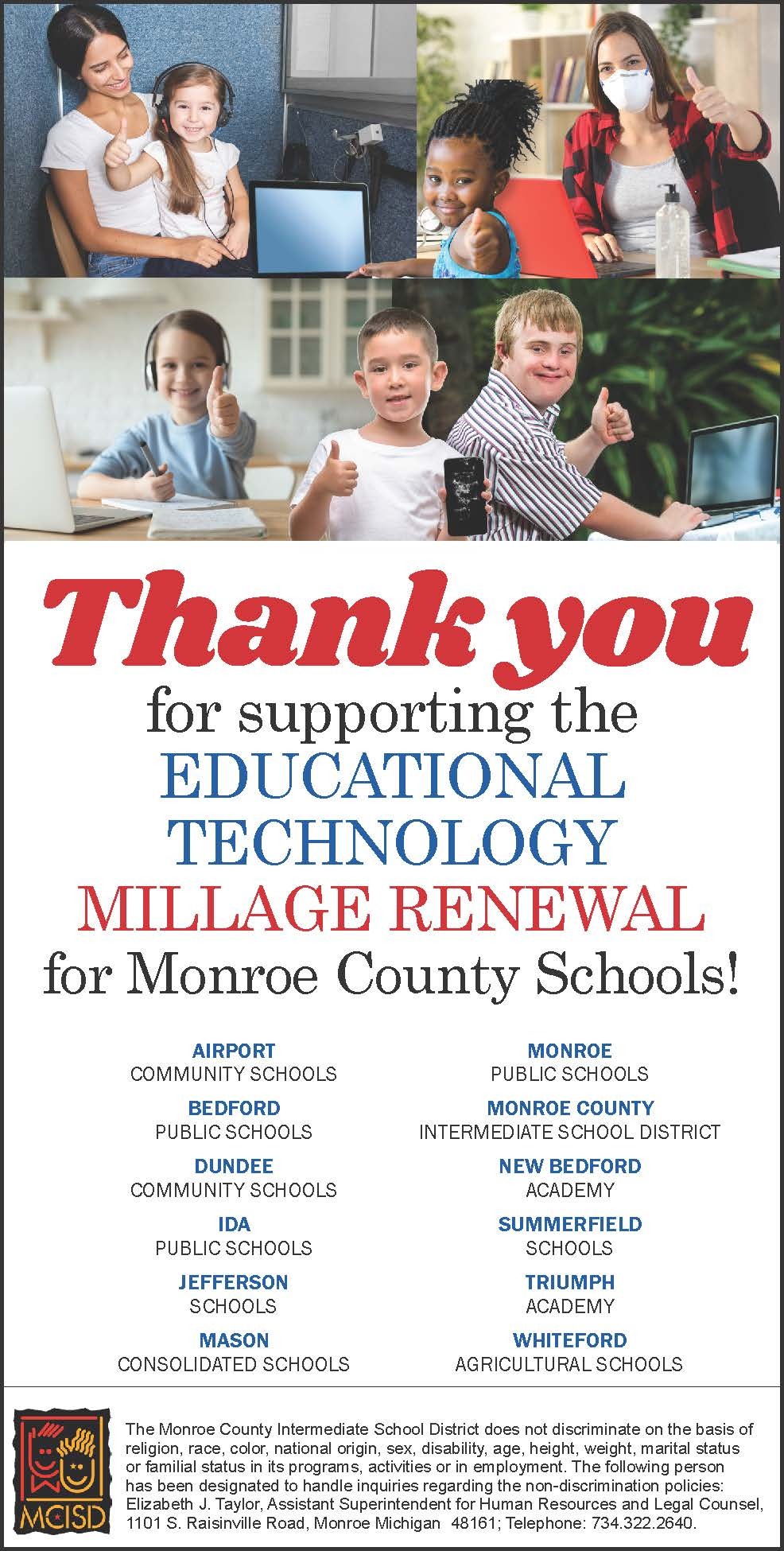 Summerfield Schools
17555 Ida West Road
Petersburg, MI 49270-9564
Summerfield Elementary School
Hours: 7:55 A.M. - 3:09 P.M.
Phone: 734-279-1013
Fax: 734-279-1017
Summerfield Junior & Senior High School
Hours: 7:55 A.M. - 2:59 P.M.
Phone: 734-279-1012
Fax: 734-279-1018
Summerfield Business Office
Phone: 734-279-1035
Fax: 734-279-1448